BEING AN OPTIMIST ISN'T EASY
OPTIMIST Drinks are designed to enhance social connection. When people come together, beautiful things happen. 
But we are talking IRL, drink in hand, looking into each other's eyes, laughter at the ready.
Alcohol, or not drinking, shouldn't be the barrier that stops us from getting together. If booze isn't your vibe, for whatever reason, you should still be able to enjoy a crafted, complex drink without compromising your physical or mental wellbeing.
OUR MISSION
FUELING OPTIMISTS
Our drinks are fuel for optimists. When we talk about optimism, we don't mean mindless, uninformed positivity. Optimism is an active state, a life-long practice to build resilience, envision a better future and then do something to make it happen.
 And for that, it helps to be present and see things clearly.
Check out our alcohol-free drinks ↦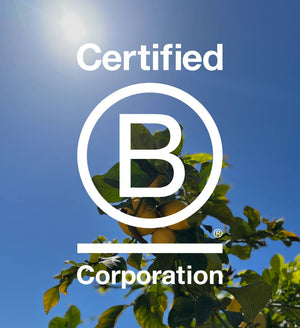 FOR PEOPLE AND PLANET
B CORPS™
OPTIMIST is committed to using business as a force for good™. We are proud to be the first non-alcoholic company in North America to achieve full B Corporation certification, but hopefully the first of many.
We are building a business and making products that will create a more inclusive and sustainable economy. Ongoing assessments ensure that we adhere to the highest standards of social and environmental performance, transparency and accountability. This informs the way we source our ingredients, the processes we use, the partners that we work with, and the way we grow our company and support our team.
More about B Corp ↦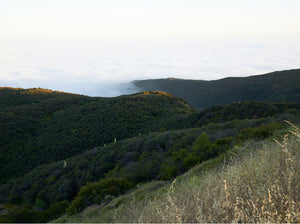 GIVING BACK FROM DAY 1
OPTIMIST directs 2% of sales to provide access to mental wellbeing services for underserved youth in our communities.
We are proud to announce our launch partner is Safe Place for Youth, a Venice CA based non-profit organization that empowers young people experiencing homelessness to thrive by providing lasting, holistic community driven solutions.
More about SPY ↦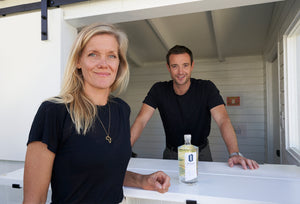 Original Optimists
We set out to create drinks that were complex, crafted and clean. Both of us are deep into food, flavors, crafted cocktails and hanging out, but we were growing bored of the after effects of booze. We wanted to rethink what it means to have a drink, and how we wanted to engage with people.
Beyond this, we were driven to create a mission-based, sustainable company that positively impacts the environmental future of our planet. Clarity and connection are key to creating a better future, fuelled of course by a really good NA cocktail.