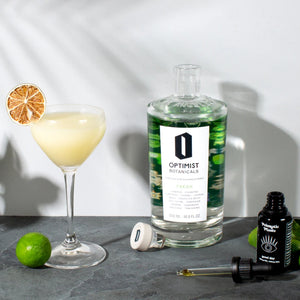 THE UPLIGHTER (with CBD)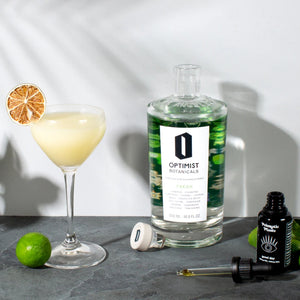 OPTIMIST has collaborated with our friends at San Francisco's Prismatic Plants, and we're bringing you what you need to glide into a very Cali Sober October and still enjoy beautifully crafted cocktails.
For mid-day mindful drinking
Combine all ingredients in a shaker and shake vigorously for 30-45 seconds. Once mixed, add a few cubes of ice and shake for 10 secs to chill. Holding back the ice, pour into a coupe glass. Finish with a few drops of Good Day and herbaceous garnish.