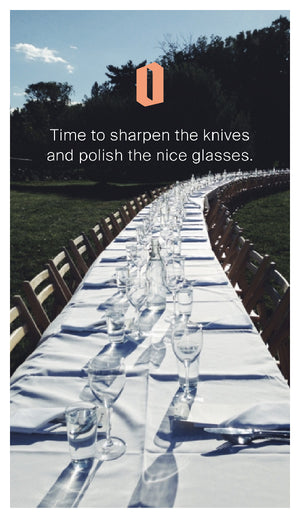 Day 12 ↥ Food + communion | Connecting with people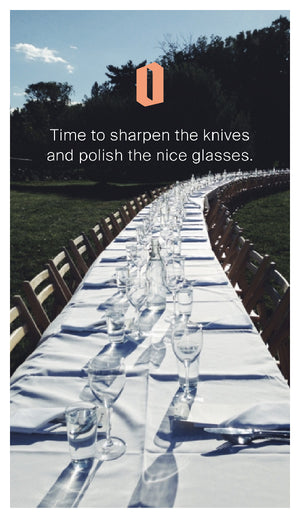 We cooked with wild enthusiasm in the first month or two; cinnamon buns from scratch, fresh pasta, sourdough, complex dishes with complicated recipes. But three meals a day at home gradually wore thin; cooking for the same faces (or just ourselves) became more chore than pleasure.  
More than a few of those lacklustre meals were eaten in front of a screen. Any dreams we harbored of disconnecting pre-pandemic, or in the early days of lockdown, got turned on their head as took our device dependency to a whole new level.
Tiffany Shlain in her (more relevant than ever) book, 24/6, notes that taking a meaningful break from your devices, and eating a specially prepared meal with others has a role to play in alleviating depression.  Our conversation with UK-based food writer and entrepreneur Lizzie King (Ep. 17) considers the profound nourishment - both physically and emotionally - when we prep, cook and eat together. 
Time to sharpen the knives and polish the glasses. Invite some long-lost family and friends over - feast, sip and celebrate - here's to truly seeing one another. Salud!