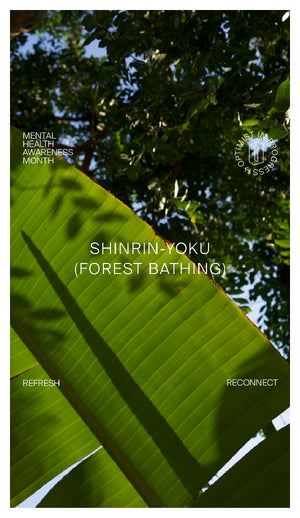 Day 16 ↥ Shinrin-Yoku | Connecting with nature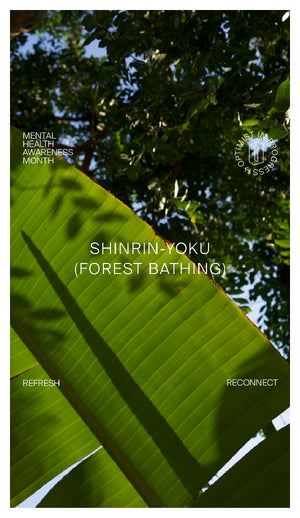 Shinrin Yoku (Forest Bathing)
Shinrin Yoku is a form of eco-therapy developed in Japan in the 1980s and it is now considered a cornerstone in preventative medicine and healing. Research shows that it creates a calming neuro-psychological effect through changes to the nervous system; it reduces production of the stress hormone cortisol (which most of us have been over producing of late), boosts your immune system. 
Every study calls out the benefits of this simple way to heal, and prevent illness.
Reduces stress.
Boosts immune system.
Alleviates depression + anxiety.
Helps insomnia.
So how do you go about forest bathing? It's pretty straightforward.
Leave your tech at home.
Head to a forest, local park, neighborhood tree.
Feel the ground, the sun, the wind.
Sit still. Be still. Observe. Breathe.
Let nature get used to your presence.
Read a little more about Shinrin Yoku in this piece from the non-profit organisation, Forest Healing and the therapeutic benefits of spending time in nature in this archived Atlantic article.
Lose yourself in The Overstory, a Pulitzer prize-winning allegorical novel about our connection to tree, written by Richard Powers.
Dig into some poetry about nature and our place in it. We would recommend W.S.Merwin or Ross Gay to start.
Listen to the amazing Tara Brach talking our connection to nature in her talk 'Belonging to the Earth'.
Obviously all of these pair beautifully with time spent in the shade of a tree, and no reason you can't mix yourself an OPTIMIST and tonic with you to taste nature whilst you're bathing in it.