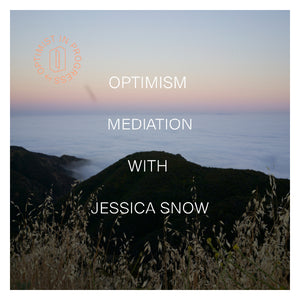 Day 2 ↥ Meditating on optimism | Connecting with yourself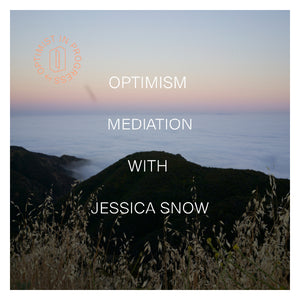 Many of us have discovered a meditation practice over the pandemic as a way to deal with the rollercoaster ride.  Mindfulness and meditation can ground us, and offers us an opportunity to reconnect. Even a few minutes can help set you up for the day.
We asked Jessica Snow, an a LA-based meditative storyteller to create a short meditation for us around the theme of optimism, something we could return to as we build our optimism practice in the days and weeks ahead.
A little more about Jessica
Jessica Snow's bright creativity and magical voice have made her a sought-out and beloved meditation guide in her hometown of Los Angeles; she creates and leads inventive mystical experiences that are as profound as they are pleasurable.